---
How Much Does End Of Lease Cleaning Cost?
---
---
---
Overview
---
Are you worried about getting your security deposit back when you move out of your rental home? When your lease ends, it's your responsibility to make sure the property is in the same condition as when you first moved in. You're accountable for any damage, whether it's intentional or accidental. Besides fixing things, you also need to ensure the place is clean.
So, before you start cleaning or fixing anything, it's a good idea to check the report on the property's condition when you moved in. Instead of doing all the cleaning yourself, you can hire end of lease cleaning professionals who are really skilled. They'll make sure there's no dirt, dust, or stains left behind, which will impress your landlord and increase your chances of getting your deposit back.
However, you must research different cleaners and consider various factors to choose the perfect one. One of the most influential factors is service cost, leaving every tenant asking, "How much does an end of lease clean cost?".
But don't worry because we have got you covered. Here, we will help you determine an estimated end of lease cleaning cost for your rental property.
Factors Determining the End of Lease Cleaning Cost
The actual end of lease cleaning cost can vary depending on a few things, like the size of your place and its condition. In Australia, on average, it's around $300 for a one-bedroom apartment, $350 to $400 for a two-bedroom house with two bathrooms, and about $450 for a three-bedroom house with two bathrooms. A small place might take around 6 hours to clean, while a three-bedroom house could take about 11 hours, but it might change depending on the situation.
Remember that the price can also be influenced by the condition of your place and any extra cleaning requirements you have. Different cleaning companies might charge different amounts, so it's smart to get quotes from at least three companies and look at their prices and other important details to find the best one that fits your budget.
Consider these factors to determine the cost of end of lease cleaning service:
1. Property Size
The size of your property is an essential factor when it comes to end of lease cleaning costs. The bigger the property, the higher the costs!
For instance, cleaning a 2-bedroom, 2-bathroom apartment might cost you around $350 to $400, while a 3-bedroom, 2-bathroom house can go around $450 to $500.
To avoid any problems with your landlord, it's a good idea to hire professional cleaners because they know how to get rid of tough stains and dirt. And make sure you understand the rights and duties of both landlords and tenants to keep things clear and fair.
2. Current Property Condition
When you hire an end of lease cleaning company, they inspect how clean or dirty your place is. If your place is extremely dirty with tough stains, built-up grime, and other stubborn messes, they'll charge you more because it requires more energy to clean up.
On the other hand, if your place is already clean and well-maintained, it'll cost you less. So, keeping your space clean during the lease is a good idea.
To make sure you get a fair price, find a cleaning company that's clear about pricing. They'll come to your property, inspect everything, and give you an honest quote.
3. Additional Cleaning Services
When it comes to professional end of lease cleaning, it's essential to know the inclusions and exclusions. If you require any extra cleaning service that is not included in the standard cleaning package, the overall cost will rise accordingly.
Here are some of the additional cleaning services:
Pressure washing
Carpet steam cleaning
Upholstery cleaning
Pest control, and more
Companies will typically offer separate quotes for these additional services. It's advisable to budget accordingly and carefully consider your choices before making a decision.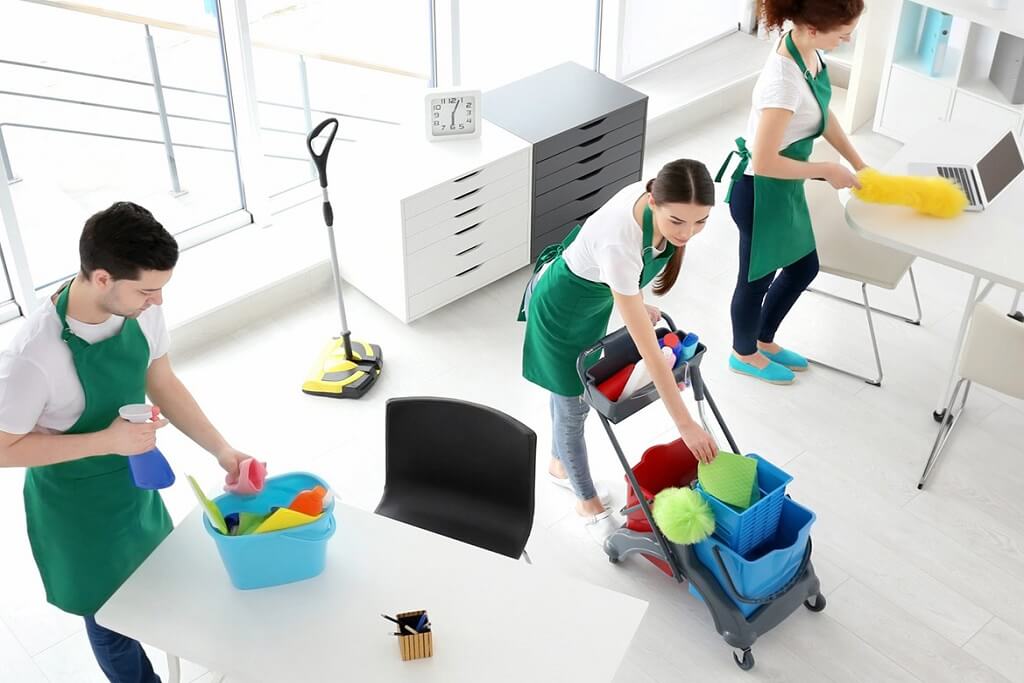 Getting Fair Price Quotes for End of Lease Cleaning
As you know the factors affecting end of lease cleaning costs, you can easily estimate how much it will cost you.
However, getting fair price quotes for end of lease cleaning can be a challenge. Here are some tips to help you get the best value for your money:
Start by researching and shortlisting several cleaning companies in your area. Use search engines, social media, and recommendations from friends and family to find potential candidates.
When you contact cleaning companies, ask for detailed quotes that outline the specific services they offer. This helps you understand what's included in the price.
Inquire about any additional or hidden costs, such as equipment, cleaning supplies, or parking fees. A transparent quote is essential for an accurate budget.
Once you have several quotes in hand, make a side-by-side comparison to see which company offers the best value for the services they provide.
Don't forget to check online reviews and ask for references from past clients to ensure the quality of the cleaning service.
If you've found a cleaning company you like, don't be afraid to negotiate the price or clarify any terms that are unclear in the quote.
Booking your end of lease cleaning well in advance can help you avoid rush charges and ensure you get a slot that suits your timeline.
Conclusion
When it comes to the cost of end of lease cleaning, the investment is not just about dollars and cents; it's about peace of mind. Ensuring a spotless, well-maintained property can mean the difference between getting your full security deposit back or losing a substantial amount.
While the price may vary depending on factors like location, property size, and specific cleaning needs, it's important to view it as a valuable insurance policy for your financial well-being.
Remember, it's not just about the cost but the value it brings in securing a smooth transition to your next chapter. So, embrace the importance of professional end of lease cleaning, as it's not just a service – it's your ticket to a worry-free departure.
---
Related Posts
A Conclusive Guide to End of Lease Cleaning to Get Best Deposit while Leaving the Rental Home
Cleaning Melbourne requirements with expectations
Keep your home clean- get service on end of lease cleaning
---